Follow early footsteps

Retrace the journeys made by Māori, and Pākehā peoples who arrived after. Follow the rivers through valleys and gorges, head over high country passes and across the plains. Discover who came and why, and the stories behind the places they named.
Along the touring route you can delve deep into history in memorable ways and places –– heritage buildings and streetscapes, railway bridges and tunnels, rustic farms, gold mining sites and more. A series of excellent museums, monuments and trailside interpretation brings Otago's past to life.
Delve into Otago's provincial and Māori history at Dunedin's landmark Toitū Otago Settlers Museum & Otago Museum
Admire Dunedin Railway Station, a Renaissance-style masterpiece and one of New Zealand's finest buildings
3. Larnach Castle
At Larnach Castle uncover amazing tales alongside splendid architecture, glorious gardens and panoramic harbour views
Learn more.
4. Step back in time at Olveston, a historic home flush with art, furniture and other fine artefacts
5. Wander the streets, shops and cafes of Ranfurly to admire its striking art deco architecture
6. Get a glimpse into early farm life at heritage-listed Hayes Engineering Works­ in rural Oturehua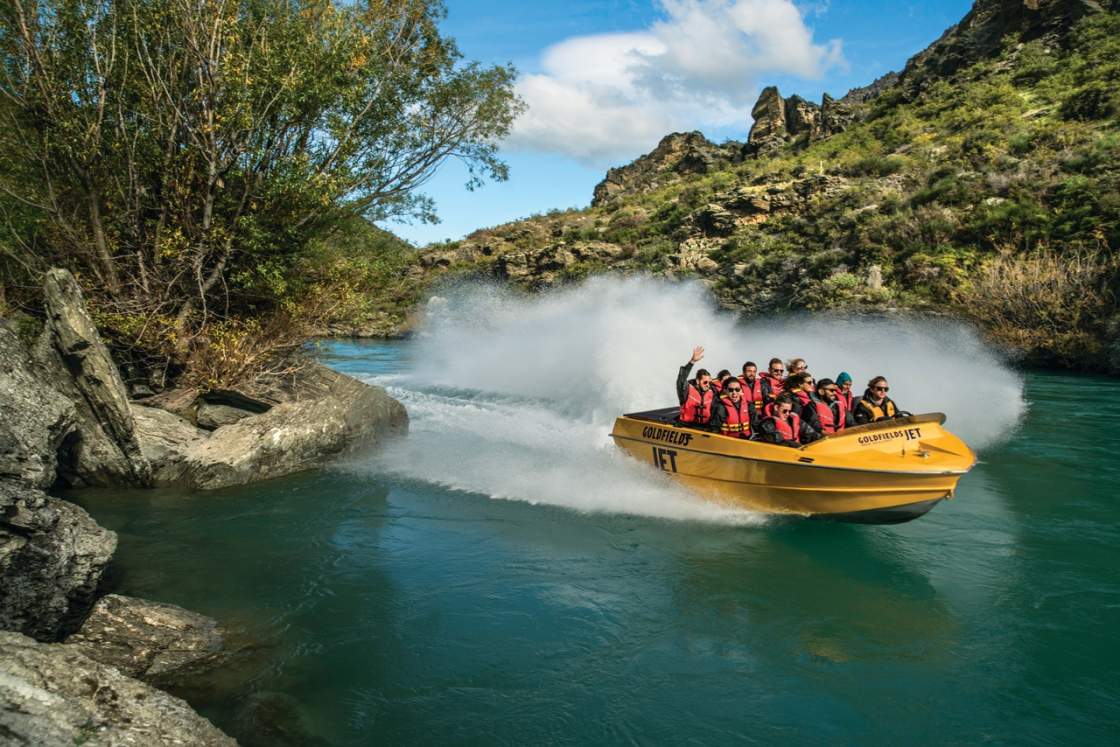 7. Goldfields Mining Centre
Head to Goldfields Mining Centre for a hands-on tour of this important historic reserve amidst the rocky Kawarau Gorge
8. Dig into the gold rush days at Lakes District Museum then shop and dine your way around historic Arrowtown village