6 days
Family Friendly
Travel together with friends and family to see amazing places along an unforgettable Central Otago Touring Route.
Day 1

Natures Wonders

Natures Wonders is located right on the forefront of the Otago Peninsula headland. View penguins, fur seals, albatross in their natural environments.
Natures Wonder is a truly unique private conservation and wildlife experiences in Dunedin.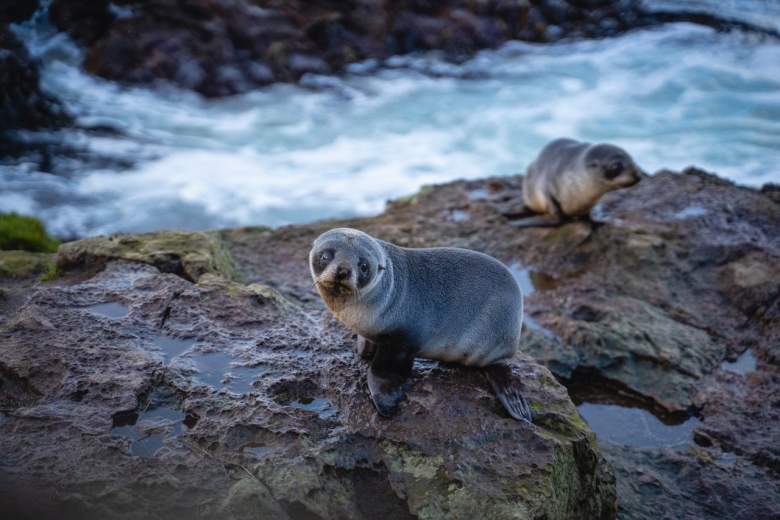 Emerson's Brewery Tour

Do a tour at Emerson's Brewery and 'Get a Liquid Education'. Enjoy a fascinating fully guided brewery tour through the brewery and workshop and sample the tasty craft beer at Emerson's Brewery. Be enlightened by the Emerson story and extensive history of Emerson's Brewery.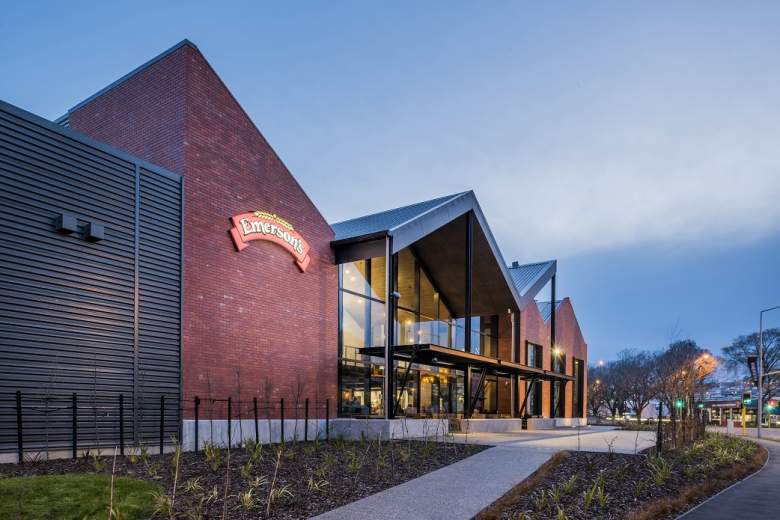 Lan Yuan, Dunedin Chinese Garden

A perfect miniature of a traditional Chinese landscape painting, this garden encapsulates the essence of nature. It was built to take you on a journey to a greater understanding of history, culture, heritage and tradition.
Opened in 2008, the Garden is a rapidly developing into what is known locally as 'an Oasis in the city', in which its surrounding walls shelter it from the hustle and bustle of the city, offering a tranquil setting in which visitors can enjoy not only the culture, but also the space to sit and quietly contemplate over a pot of authentic Chinese Tea.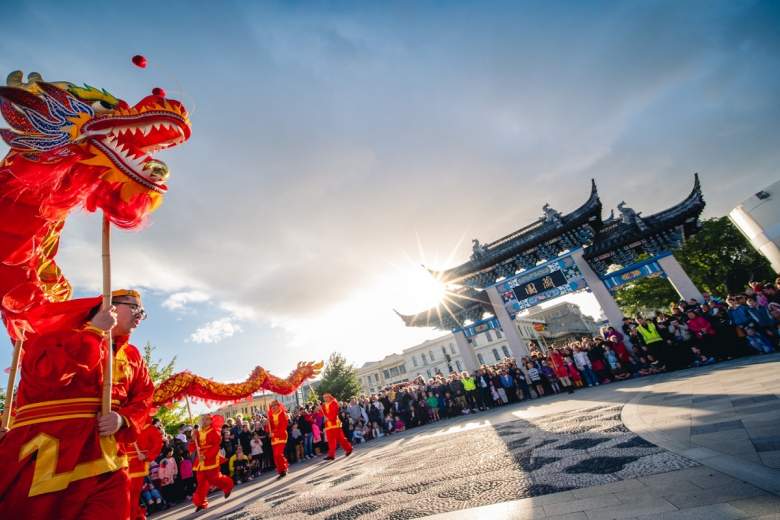 Day 2

Take a break in Middlemarch

Middlemarch sits at the foot of the Rock and Pillar ranges in the sweeping Strath Taieri valley, which extends up towards Central Otago. Within this dramatic backdrop of mountains, rocky outcrops and golden tussock, the quaint township of Middlemarch is a beacon of country hospitality.
The Strath Taieri Historical Society's Middlemarch Museum in the old Masonic Lodge is well worth a visit for an insight into the history of the district. Walks in the township can take you past three churches, to the cemetery, railway environs, war memorial, community garden, stone arches, remains of stone cottages and stone woolshed.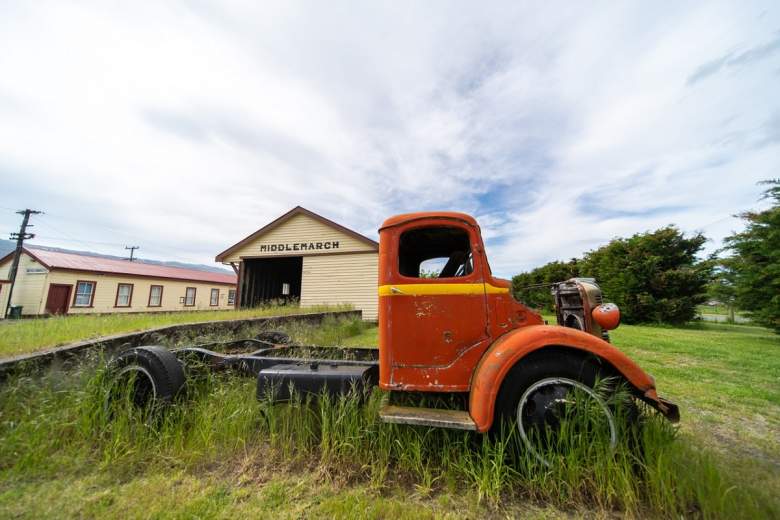 Stop by in Ranfurly

Treat yourself to a slice of nostalgia in Ranfurly, discovering the restored 1930's simple modernist Art Deco architecture. The town's old railway station is a grand information centre where you can find out about the long list of recreational activities there are to do in and around Ranfurly. Enjoy wandering around the town, shops, galleries and don't forget to check out vintage tractors at the Red Shed.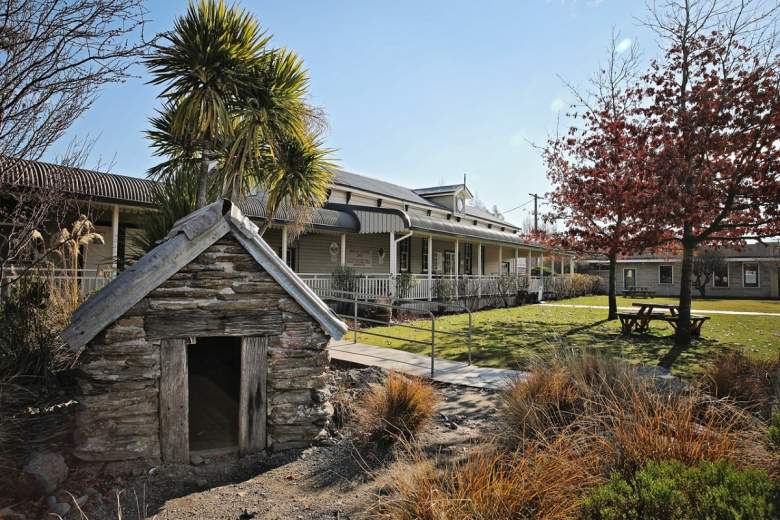 Overnight in Naseby

Naseby is a popular Kiwi holiday spot and has endless outdoor fun on its doorstep. With hiking, mountain biking, hunting, fishing, swimming in the dam, 4WD tours, cricket, curling, rugby and you can still try your hand at gold panning – there's a lot of fun to be had in this serene little corner of Central.
Take a walking tour of the historic town and admire the perfectly preserved Victorian shops and buildings. Try 'bowling on ice' at the Maniototo Curling International Ice Rink. The night sky viewed from Naseby is out of this world. Don't forget to look up, you'll be blown away by the pristine clarity of the starry skies.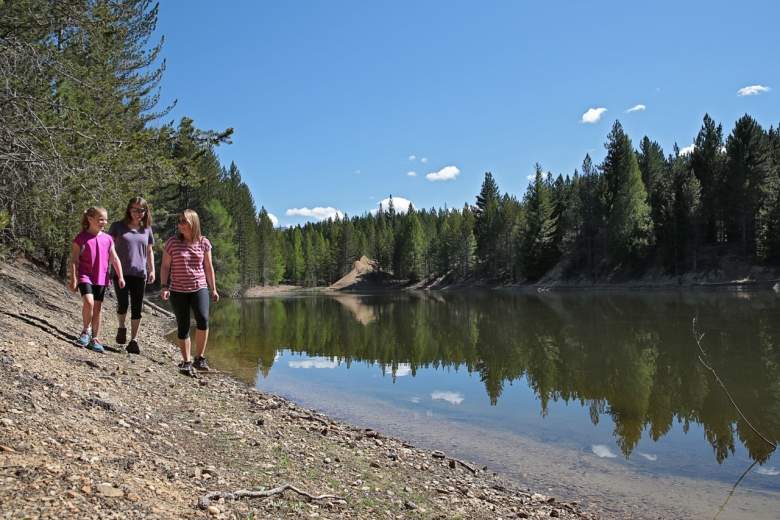 Day 3

Pedal 4 Pinot Trail

The Pedal 4 Pinot Trail offers a self-guided free fun map to navigate a 25km loop around the Alexandra Basin. The trail provides opportunities to taste delicious wines, visit boutique tasting rooms and enjoy the stunning Central Otago scenery along the way.
Predominately off-road, this trail can be started and finished in Clyde or Alexandra and cycled in either direction. The total biking time at a leisurely pace is 2+ hours, but this will be determined by cycling speed, fitness and time spent at each vineyard.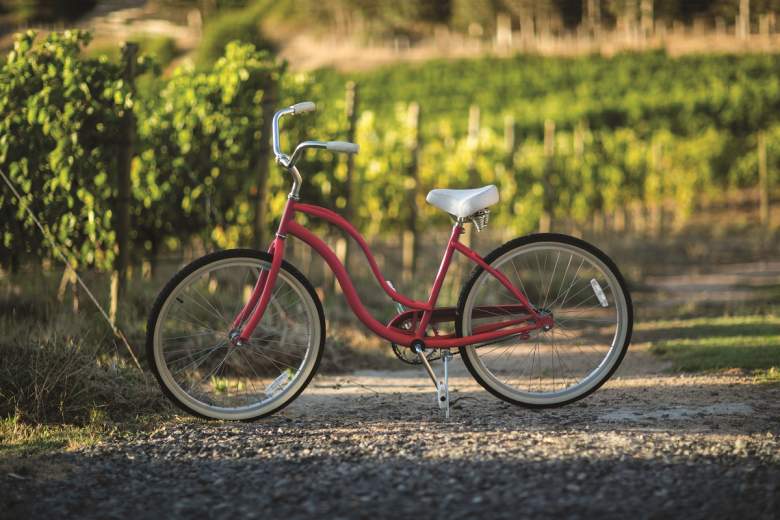 Central Otago Safaris

Take one of the tours of discovery, a photographic journey to view Central Otago's most spectacular scenery and ecology, from vast open skies to incredible rock formations and golden tussocks. Travel through some undulating backcountry roads to experience pristine rivers and majestic mountain ranges.
Rock and Tussock safaris to the Old Man Range, Bannockburn and the Nevis, Poolburn Dam to name just a few.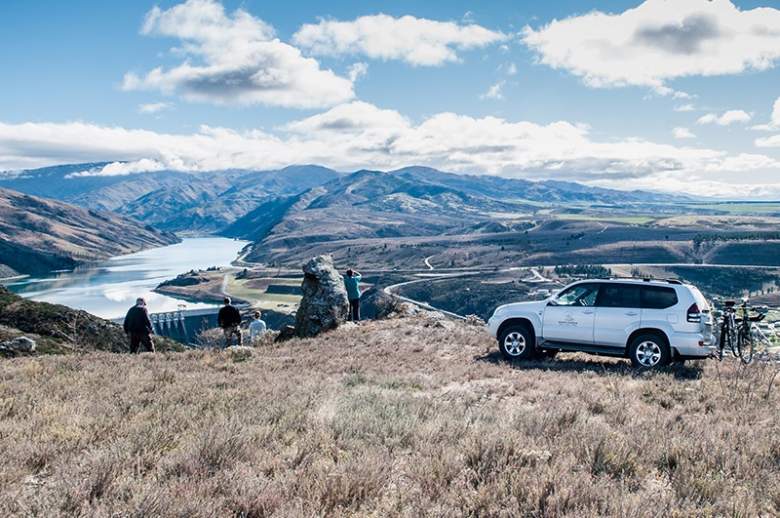 Day 4

The 4 Barrels Walking Wine Trail

The 4 Barrels Walking Wine Trail is a free walking tour around four superb, centrally located winery tasting rooms in Cromwell. This self-paced 8km loop trail captures amazing Central Otago wine, service and scenery along the way.
The 8 kilometre loop trail includes Misha's Vineyard, Aurum Wines, Scott Base and Wooing Tree Vineyard, as well as capturing some wonderful scenery through orchards and around Lake Dunstan.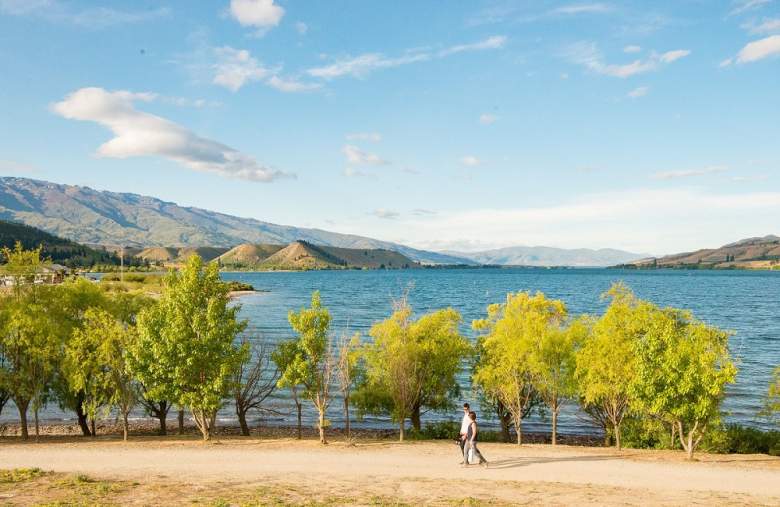 Bannockburn Sluicings

A desert made by water, large scale water blasting left a landscape transformed by humankind's pursuit of possibility.
Visit the remains of the dams, water races, rock tailings and caves left untouched since the last of the goldminers. This spectacular man-made landscape that can be explored on foot or bike via various tracks.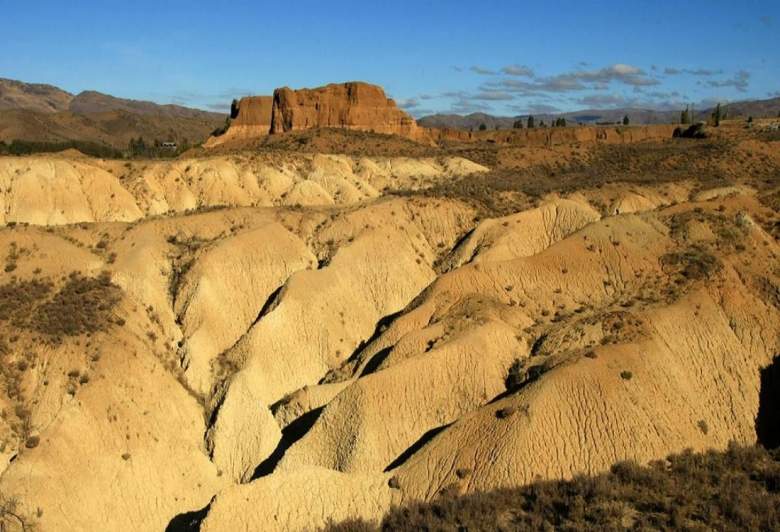 Head over to Arrowtown

Only about half an hour drive from Bannockburn, Arrowtown would be the perfect home base to enjoy the Queenstown region. Just 20 minutes drive to Queenstown, Arrowtown is close, quieter and sophisticated.
Arrowtown satisfies many sides of your personality. The nature lover, the outdoors adventurer, the museum visitor, the shop browser. The charm of historic street, while savouring a coffee.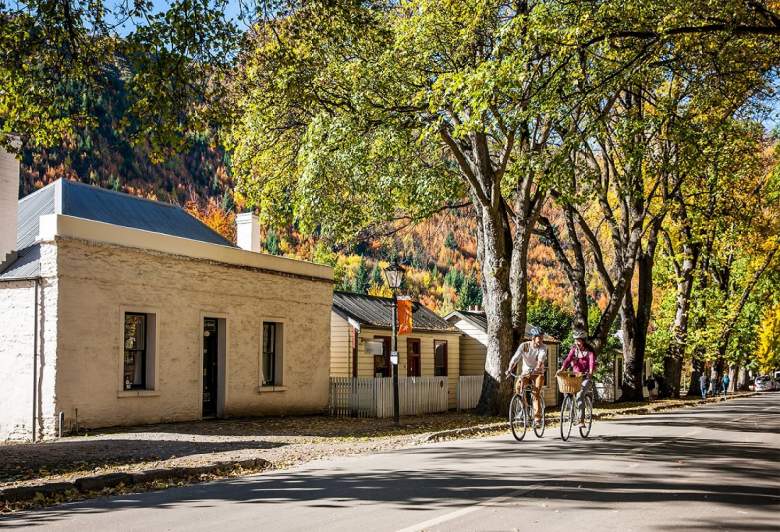 Day 5

Segway on Q

Take control of a Segway on an adventure around Queenstown for 1 to 2hrs of hands-on fun.
A quick training session gets you used to the unique motion of the Segway before you embark on a Queenstown sightseeing adventure. Your friendly guide will share information along the way while you take in the scenic lakeside views riding on this fascinating transporter.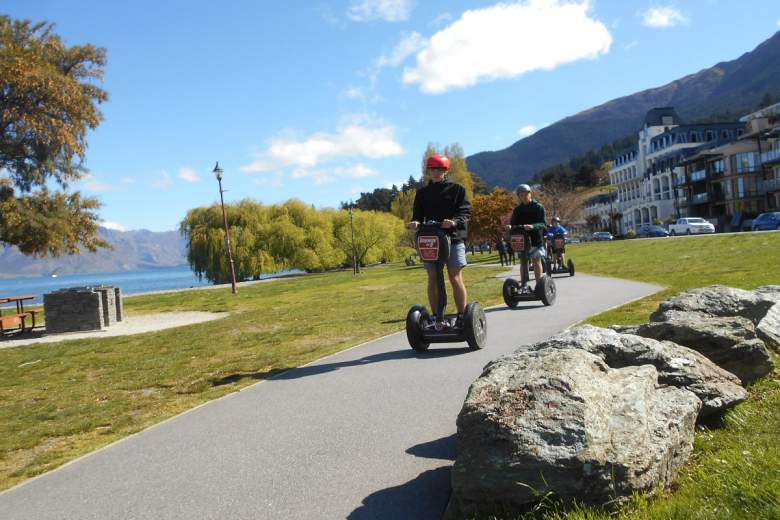 Ziptrek Eco Tour

Operating in some of the most beautiful and spectacular scenery that Queenstown has to offer, Ziptrek offers a variety of spectacular and fun zipline adventures through the forest canopy high above Queenstown, on Skyline Gondola Hill. Ziptrek is for all ages, confidence levels and abilities. Come and see why everyone says it is Queenstown's 'must do' activity.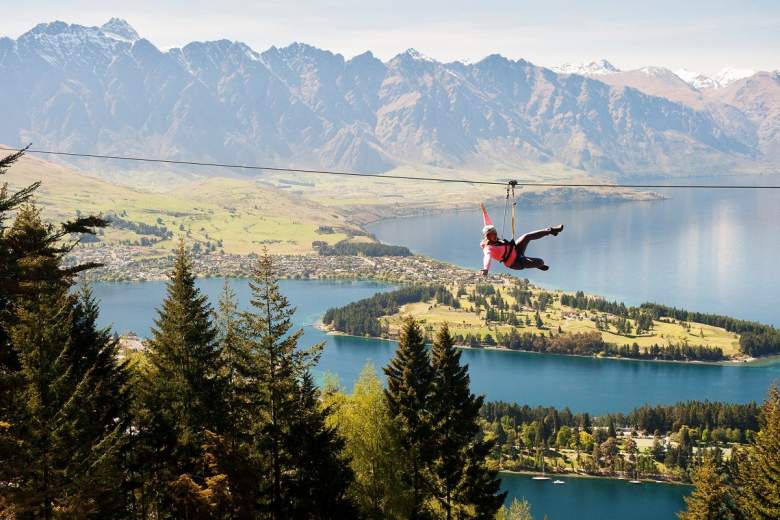 Day 6

Around the Basin, E-Bike Winery Tour

Book a tour of your choice and fitness level and get lost in the beauty of the trail. It links beautifully some of Queenstown's premier destinations particularly Arrowtown and the Gibbston Wine Valley.
Tours include shuttle transport and allow you to see the real highlights of Queenstown by bike. Often taking in Arrowtown, a small historic gold mining town, as well as the Gibbston Wine Valley, a bike tour is your all inclusive package and the easy way to see it all in style.