6 days
Take the more relaxed touring approach and treat yourself to 6 (or more) days of tranquil activities, cultural experiences and delightful flavours.
Day 1

What better way to start your relaxing day than with breakfast at the beach?
Take a look, with so many options to choose, you may just need to extend your stay another day, after all, you came to relax..
St Clair Beach and Esplanade eateries

Sweeping white-sand beach just minutes from the central city. St Clair is a popular spot for surfing, swimming, walking and socialising and the St Clair Esplanade has long been a popular leisure destination for weekend walks or dips in the sea.
The cafes and bars lining the promenade are an attraction in their own right. These eateries are something of a mecca in the summer months and the outdoor tables offer an excellent vantage point to watch the world go by.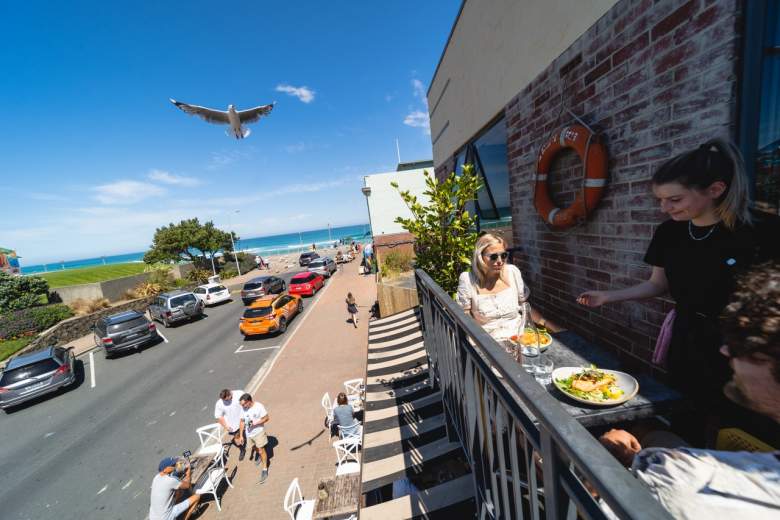 Otago Peninsula scenic drive

Take a scenic drive either along the harbour side road stretching along the southern edge of the Otago harbour, or climb the Highcliff Road. These scenic drives will see you passing by lush green pastures, small bays and inlets, sandy beaches, rugged hills and volcanic landforms.
The Otago Peninsula is one of New Zealand's most renowned eco tourism areas. There are unique opportunities to view a remarkable range of wildlife including Royal Albatross, rare Yellow-eyed penguins a variety of seals, sealions, water and wading birds.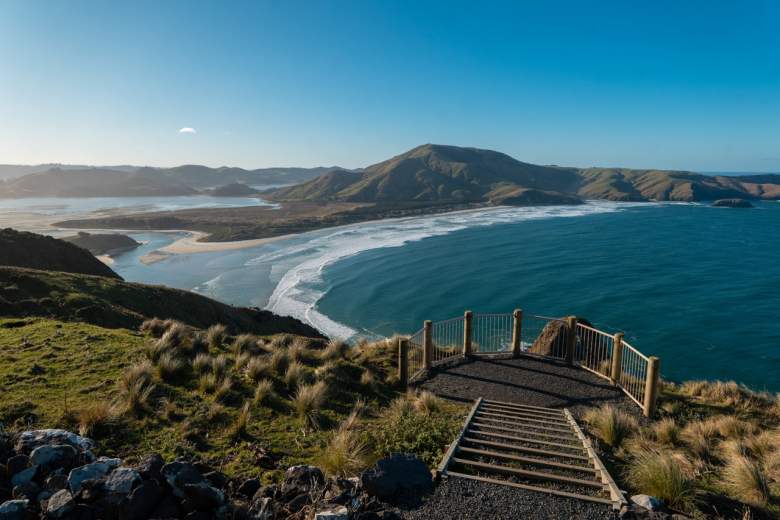 Monarch Wildlife Cruise

Monarch Wildlife Cruises & Tours have been operating award-winning tours for over 35 years. Experience unrivaled access to protected locations on the Otago Peninsula - enjoy views of the stunning scenery and rarely spotted Southern Ocean wildlife.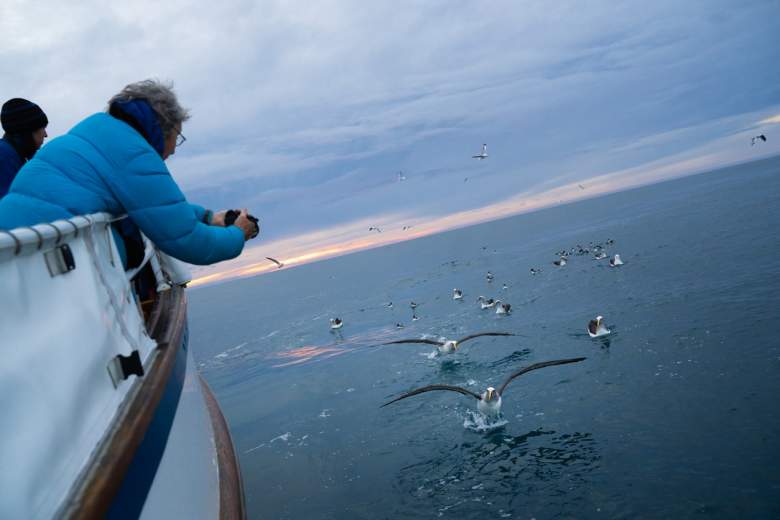 or

Orokonui Ecosantuary

Orokonui Ecosanctuary is the flagship biodiversity project for the South Island where multiple species of plants and animals are protected from predators. Within this Coastal Otago forest, pests have been removed, habitat enhanced with weed control and planting, and many rare and endangered species re-introduced.
Enjoy a walk through the beautiful native forest and experience the antics of the indigenous bird life in their natural environment.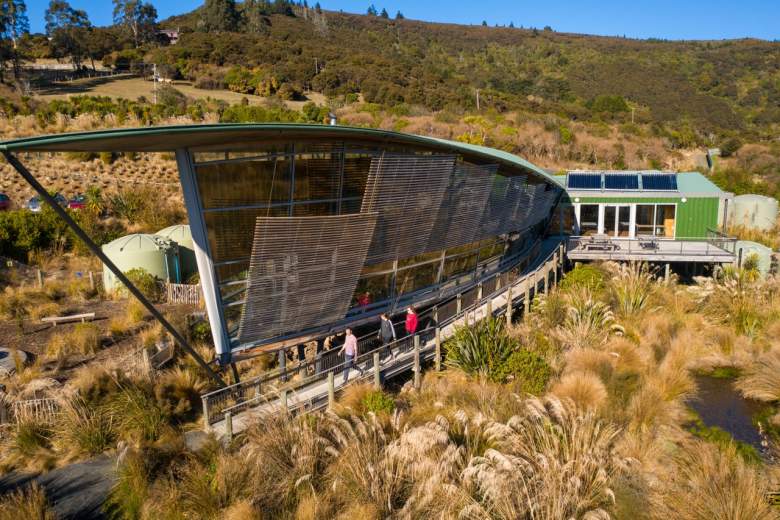 Arc Brewery

So having spent a relaxing day discovering the natural wonders on offer, what about the evening?
Arc Brewery is a new small brewery owned and operated by Jono and Emma, located up the road from Dunedin in Blueskin Bay.
Being a small batch brewery there is always new beers in the pipeline while continuing to serve up taproom favourites. Their aim is to create fresh flavour-forward beers while considering the balance between creativity and drinkability.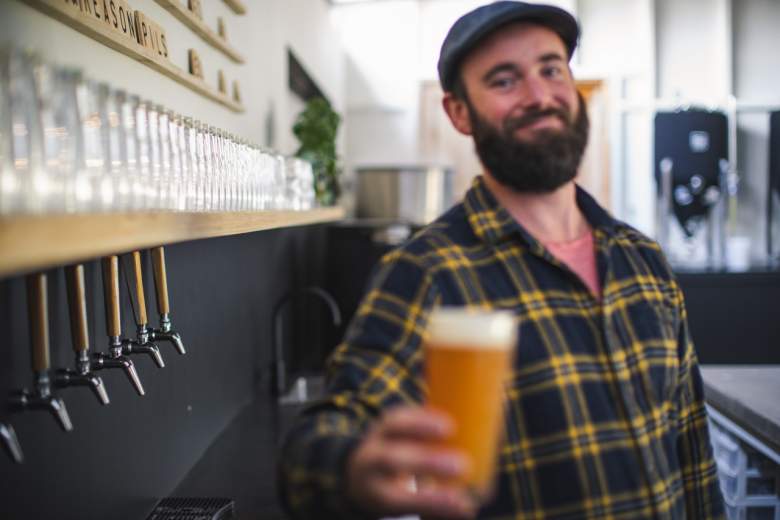 Day 2

Before you depart Dunedin be sure to explore the newest and most innovative museum experience in Dunedin. Middlemarch provides a great opportunity to break your journey enroute to Ranfurly, the heart of the Maniototo. Offering big blue skies by day and incredible dark skies by night: stay, take a breath, relax and enjoy.
Toitū Otago Settlers Museum

Welcome to Toitū Otago Settlers Museum where it is all about the people of Dunedin and surrounding areas, and their stories.
There you can trace the fascinating journeys from the earliest settlers, Kai Tahu and their ancestors, to the most recent arrivals.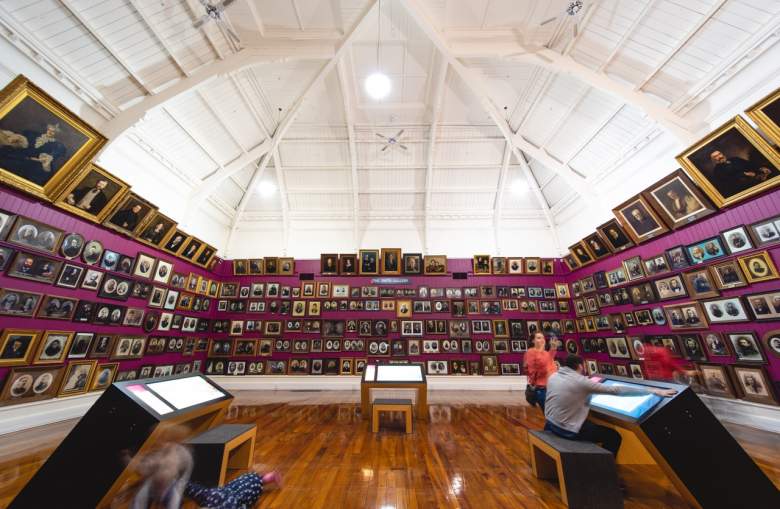 Sutton Salt Lake Track

Take a walk around Sutton Salt Lake, New Zealand's only inland salt lake.
A 3.5 km self-guided loop track to the lake and back is an easy way to enjoy the tranquility and natural history of this stunning landscape. Please note, this track is not wheelchair accessible.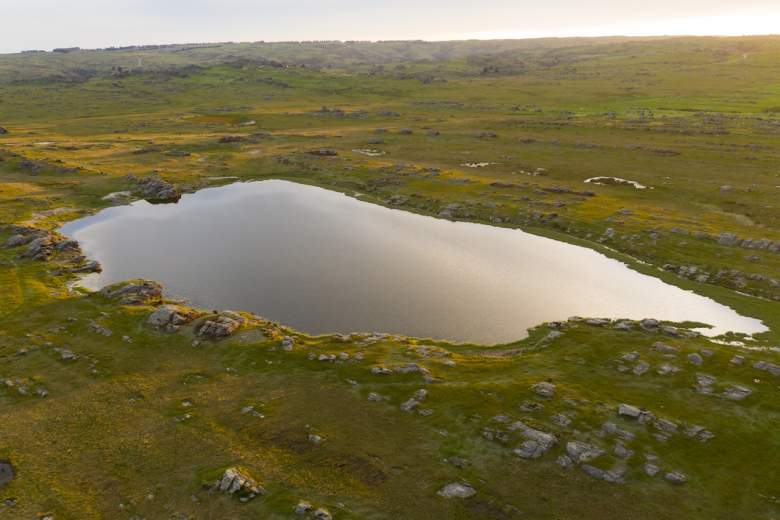 Day 3

Spend the day exploring some jewels hidden within the hinterland of Central Otago.
Clachanburn Gardens

Jane Falconer welcomes you to her rambling country garden, set in the stark beauty of the Maniototo. The lawns and borders roll gracefully away from the house to two large ponds with rugged hills to one side and the distant mountains beyond, giving an impression of a lush oasis in the heat and dry of Central Otago.
Clachanburn Gardens are open by appointment only from Spring until Autumn, along with the opportunity to experience a delicious Devonshire Tea or Summer Garden Lunch.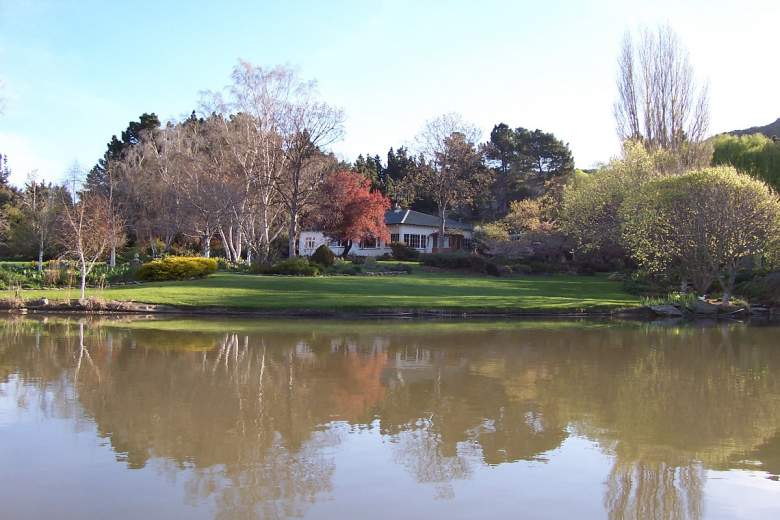 St Bathans

Lose track of time in a quaint historic town that's barely changed since the gold rush days. Stay overnight in the hotel, if you dare!
In 1887, St Bathans was a bustling town with around 2,000 miners living in the immediate vicinity. Some of the buildings from that era remain today and little else has been added since, so it's very easy to imagine the town as it was during the gold rush.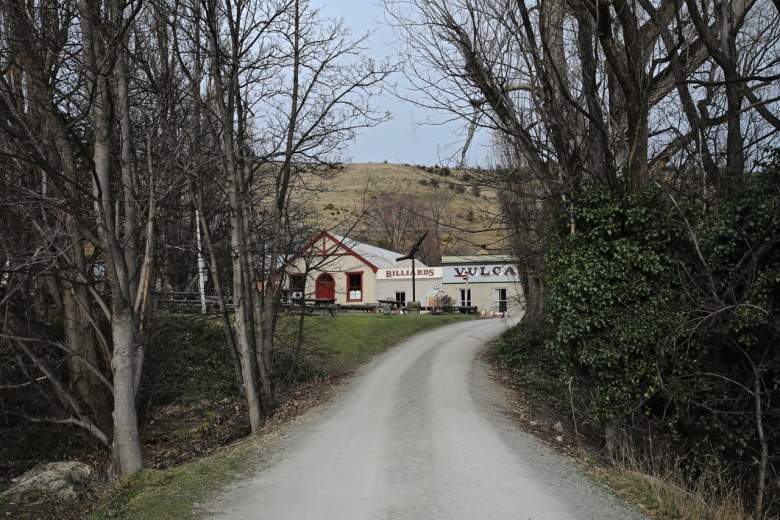 Day 4

Whilst you are in the neighbourhood, why not take the time to enjoy New Zealand's original Great Ride - the Otago Central Rail Trail, with E-bike's a popular choice these days.
If you didn't bring your own, many locations along the route now have providers to help get you 'on yer bike'.
Or perhaps a leisurely heritage cruise with Clutha River Cruises to discover the original gold mining workings in the Roxburgh Gorge?
Otago Central Rail Trail

The touring route parallels sections of the Otago Central Rail Trail on your way to Clyde.
There are many entry and exit points to the trail. Local operators can help with bikes and/or shuttles - a favourite section is the Poolburn Gorge with it's spectacular tunnels and viaducts.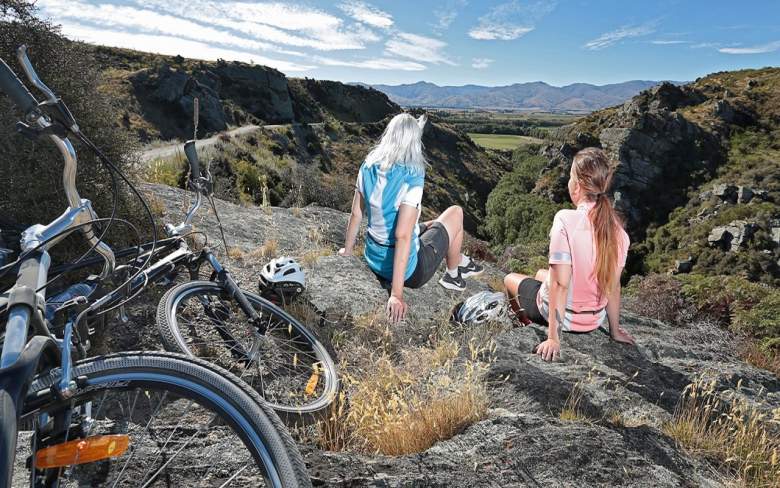 Take time out in Clyde

Clyde, a small town nestled in a sheltered basin, first emerged in the 1860's as part of the New Zealand gold rush. Many historic buildings survive and the town centre has since been declared an historic precinct. Some buildings have been refurbished as boutique accommodations, as well as cafes, bars and restaurants offering wonderful places to eat.
The nearby Clyde Dam is reputed to be the largest concrete gravity dam in New Zealand, having required one million cubic metres of concrete. It stands 100 metres high.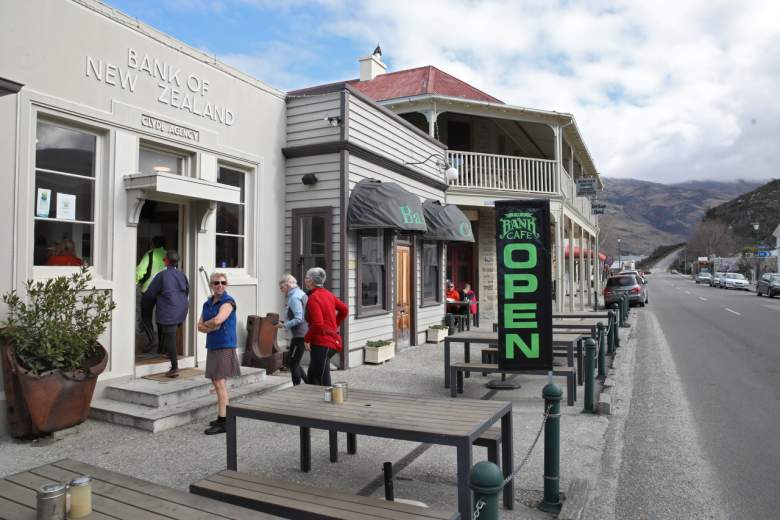 Day 5

From one historic township to another. Having experienced how Clyde has been changed by the advent of the Clyde Dam, make sure you check out what happened to the old town centre of Cromwell, now known as the Cromwell Heritage Precinct.
The surrounds of Cromwell are renown for their wines, make sure your taste buds get to explore some options!
Cromwell Heritage Precinct

Step back in time to the gold rush and explore heritage buildings, many with artisan businesses in them, located on the shore of Lake Dunstan. Central Otago's best kept secret – a free visitor attraction that has something for everyone.
When the Clyde dam was completed in 1990, Cromwell's main street disappeared under Lake Dunstan. Some of the historic buildings dating back to the gold rush of the 1860's were saved or lovingly rebuilt on higher ground, creating the Cromwell Heritage Precinct.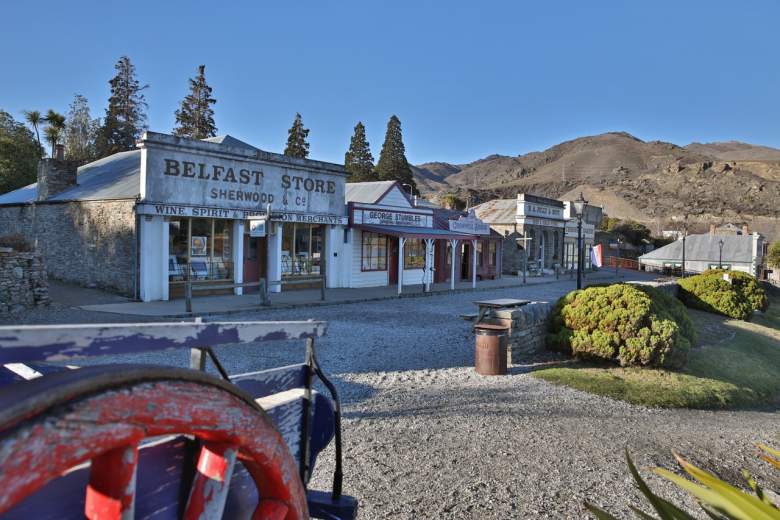 4 Barrels Walking Wine Trail

The 4 Barrels Walking Wine Trail is a free walking tour around four superb, centrally located winery tasting rooms in Cromwell. This self-paced 8km loop trail includes Misha's Vineyard, Aurum Wines, Scott Base and Wooing Tree Vineyard, as well as capturing some wonderful scenery through orchards and around Lake Dunstan.
A 4 Barrels Walking Wine Trail map is available from participating wineries.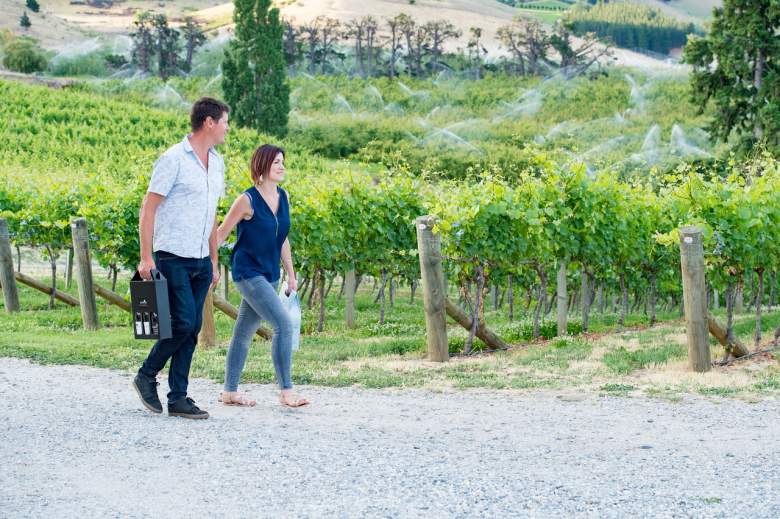 Day 6

Queenstown Lakes area offers so many options to explore and relax!
Check these out for starters, and you may find you need another day (or two) to make more discoveries.
Arrowtown

Arrowtown is charming and quirky – a delightful gold rush village nestled below the beautiful peaks that surround the sparkling Arrow River. You will be enchanted by Historic Arrowtown, a New Zealand treasure.
Stroll the Arrow River trail, pan for gold in the historic Arrow River or experience one of the many adventure activities available.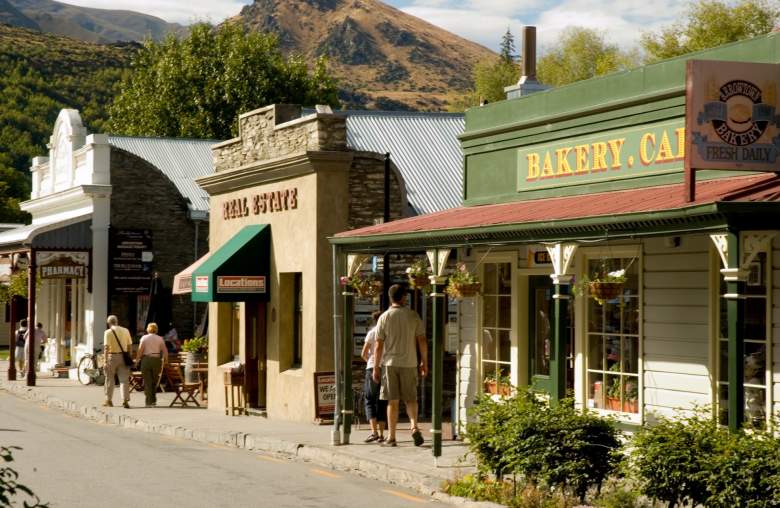 TSS Earnslaw

One of the best ways to see Queenstown's surrounding landscape is to take a cruise across Lake Wakatipu aboard this iconic century old Steam Ship.
The TSS Earnslaw is a 1912 Edwardian vintage twin screw steamer plying the waters of Lake Wakatipu. It is one of the oldest tourist attractions of Queenstown, and the only remaining commercial passenger-carrying coal-fired steamship in the southern hemisphere.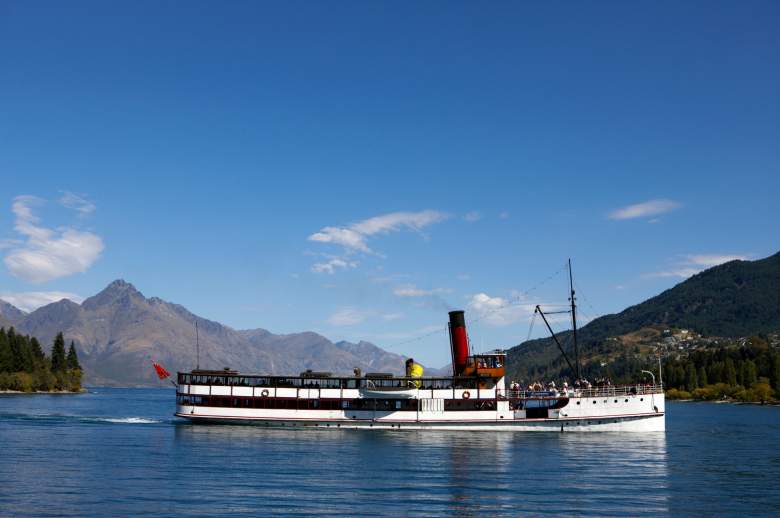 Al Fresco Dining in Queenstown

Queenstown offers some of the best restaurants and bars in New Zealand. Delectable food and a great night out are always on the menu.
With our spectacular alpine vistas, long warm summers and world-famous food scene, Queenstown is made for eating al fresco.