4 days
Family Friendly
Prepare your family for 341km of beauty, adventure and family fun. This route starts from the coastal city of Dunedin and ends in Queenstown. You can always reverse the trip.
Day 1

Larnach Castle

Explore a real castle!
Nestled on the spectacular Otago Peninsula, Larnach Castle is Dunedin's must see visitor attraction.
Discover its rich history dating back to 1871 and explore the exquisite gardens with features to be found which include: the Wishing Well, the Dungeon, a Methane Gas Generation Plant and a challenge to find the Oamaru Stone Cheshire Cat.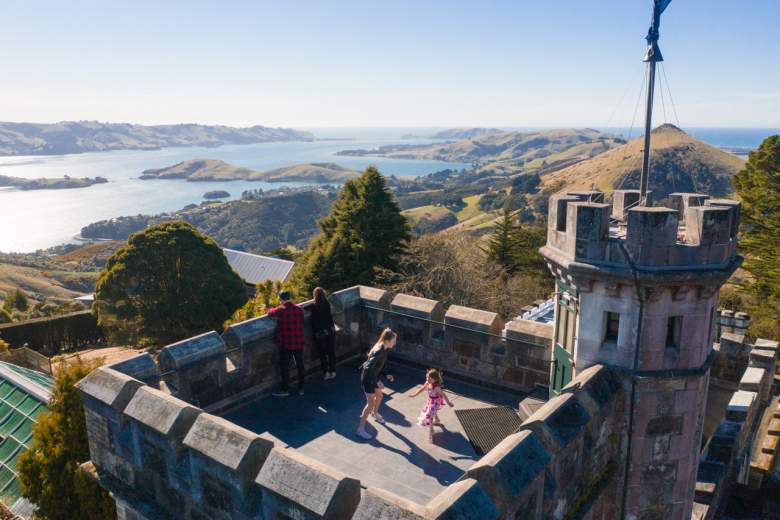 Otago Museum, Tūhura science centre and 360° planetarium

Otago Museum's Discovery World has been an icon of educational fun for the children of Dunedin for over 26 years.
A source of learning, inspiration and joy, as well as perhaps the occasional fright. Looking at live animals in the Muse-Zoo or Aquarium, watching hydrogen explosions, playing air hockey (with that antique table) or launching hot air balloons, it has long been a source of wonder and amazement.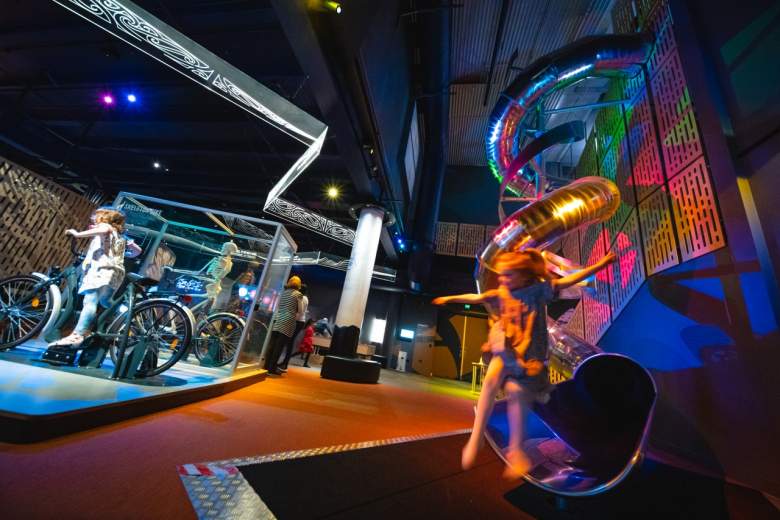 Hot Salt Water Pool

(October to March)
St Clair Pool is an outdoor hot salt water pool located on a beautiful site at the southern end of St Clair beach.
The wonderful beachfront location makes it a highly pleasurable swimming experience, particularly suitable for those who love swimming in salt water, but may not wish to venture into the brisk ocean water.
The pool is heated to 28 degrees Celsius and is a mixture of salt and chlorinated water. It features a paddling pool for toddlers, changing facilities, disabled change area and an office providing shelter from the weather.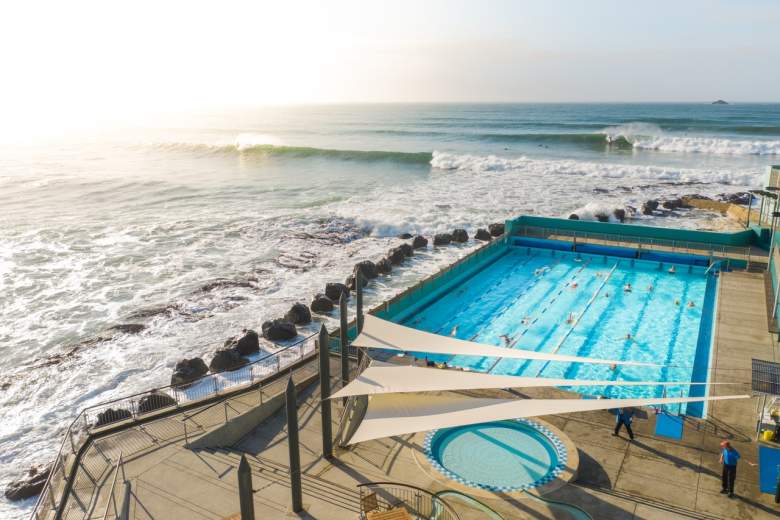 Day 2

Wal's Plant and Fun Land

Wal's Plant and Fun Land has plenty of space and activities to keep the kids entertained. Offering a great 18 hole mini-golf, a Spring Free trampoline and the mini-trains which run every other weekend in the summer months. You can also bring your own remote control boats to race on the pond.
Also onsite is a florist, extensive giftware selection, real fruit ice-creams, pet food supplies and The Topiary Cafe, with ample parking.
A fun and friendly atmosphere for young and old alike - it's worth the drive to Wal's!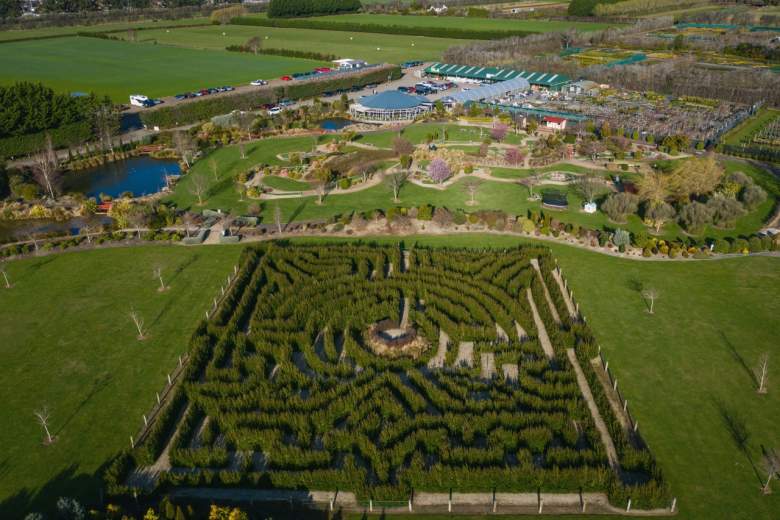 Sutton Salt Lake Track

Take time for a walk around Sutton Salt Lake, New Zealand's only inland salt lake.
On the outskirts of Sutton, this 3.5 km self-guided loop track to the lake and back is an easy option to enjoy the tranquility and natural history of this stunning landscape.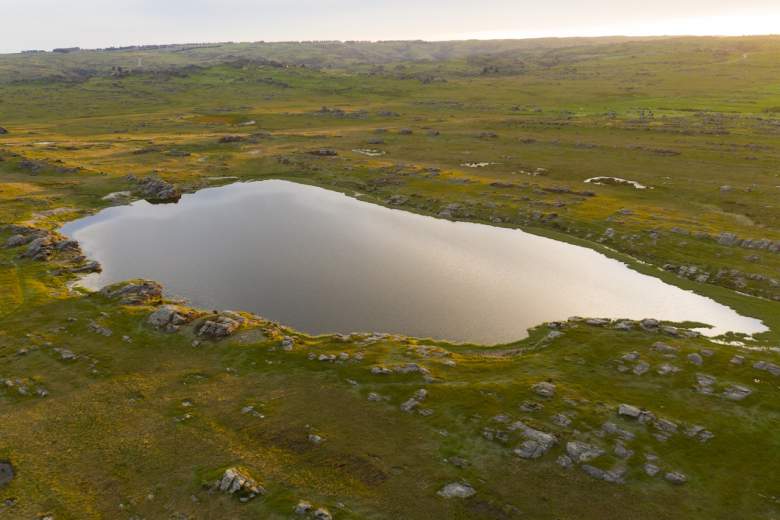 Maniototo Curling International

The whole family can enjoy this unique game at the Maniototo Curling International rink.
It is not a matter of muscle power, just skill and strategy and, of course, good sportsmanship. The sport is easy to learn yet challenging to play and is fun for all ages and abilities. The three different delivery techniques mean people of any age or ability can give it a go.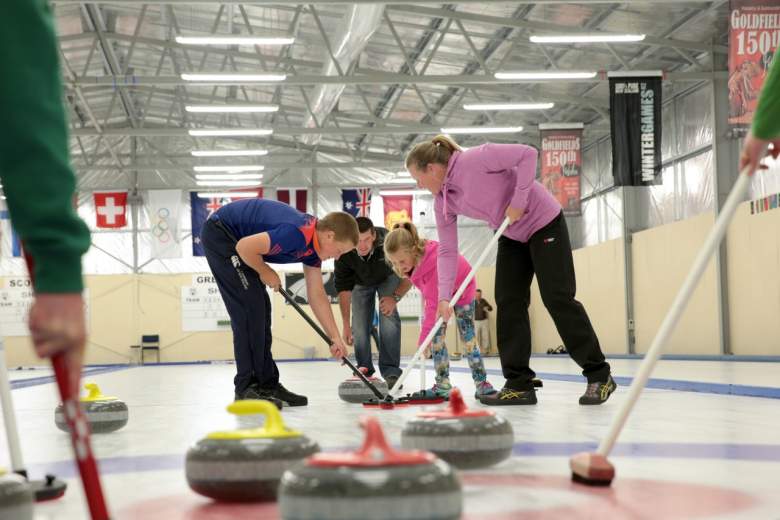 Day 3

St Bathans

Lose track of time in this quaint historic one-street village that has barely changed since the gold rush days. Stay overnight in the hotel, if you dare! Wannabe Ghost Busters come from near and far in the hopes of experiencing a "sighting".
In 1887, St Bathans was a bustling town with around 2,000 miners living in the immediate vicinity. Some of the buildings from that era remain today and little else has been added since, so it's very easy to imagine the town as it was during the gold rush.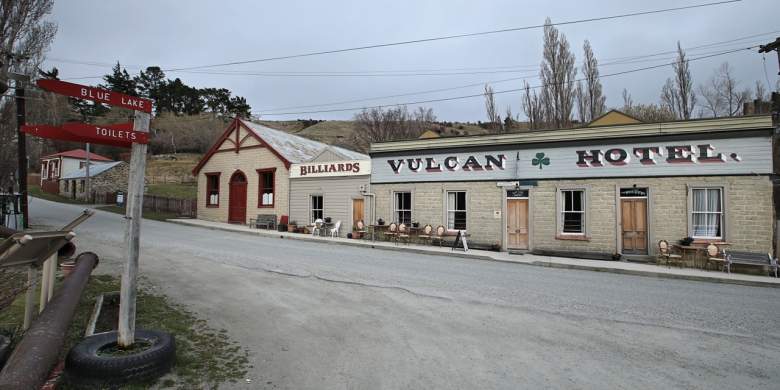 Hayes Engineering Works and Homestead

(September to May)
Marvel at the workshop and homestead of Ernest and Hannah Hayes, 19th-century pioneers whose resourcefulness, skill and determination define the spirit of 'Kiwi ingenuity' at Hayes Engineering Works
Ideal for families, the self-guided tour allows visitors to wander at leisure through the buildings and grounds. Pre-booked guided tours are available throughout the season.
Along with a delightful gift store, there is a cafe offering delicious food and refreshments during the summer months.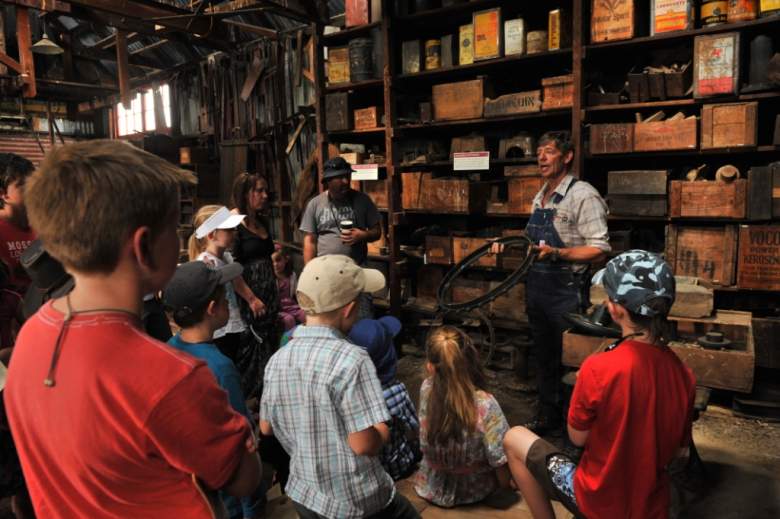 Molyneux Aquatic Centre

The Molyneux Aquatic Centre offers something for everyone:
25m lap pool
learners pool
spa pool
outdoor pool (summer only)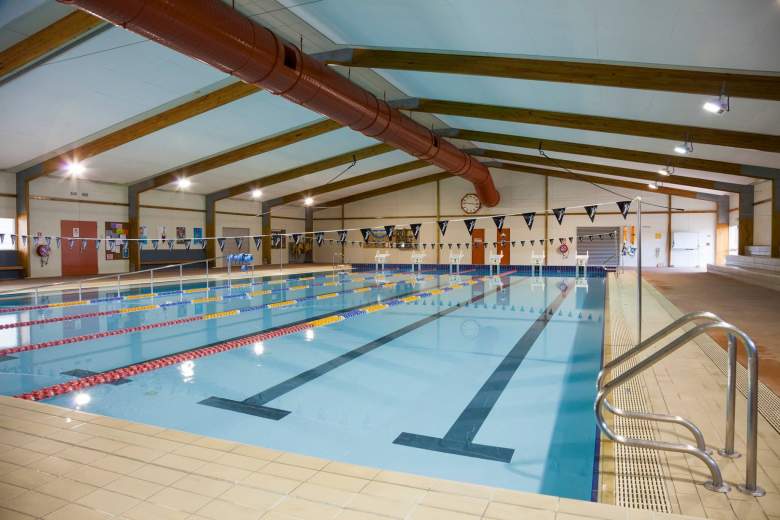 IceInLine

(winter months only)
It wouldn't be winter in Central Otago without a spin around one of the area's most unique attractions.
Situated in picturesque Alexandra, the Southern Hemisphere's largest outdoor ice skating rink is a full 60 x 30 metre Olympic sized Ice Hockey arena!
Day 4

Bannockburn Sluicings

Bannockburn Sluicings, a man-made desert, is a fascinating place to explore - rich in geological, biological, cultural and historical sites.
Visit the remains of the dams, water races, rock tailings and caves left untouched since the last of the gold miners. This spectacular man-made landscape can be explored on foot or by bike via various tracks.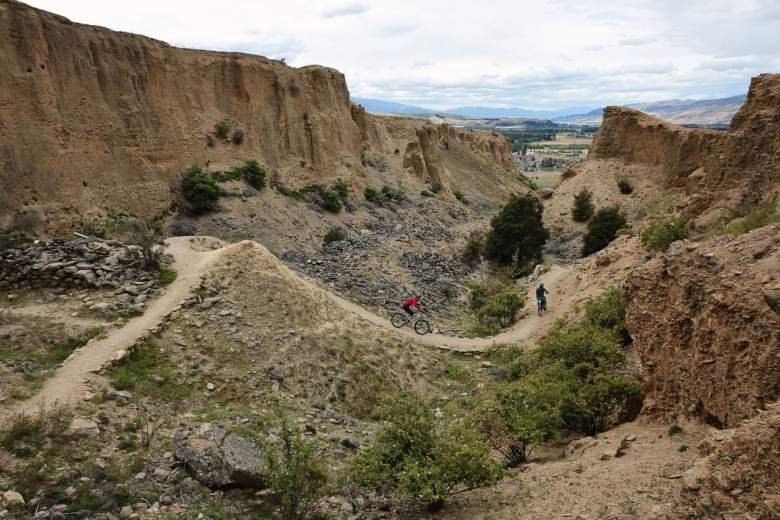 Highlands - Experience the Exceptional

Highlands is as much fun for the kids as it is for the adults. With single and dual Go Karts, Sculpture Park, Mini Golf and the not so ordinary Highlands Museum. Even the littlest kids are catered for with a Balance Bike track.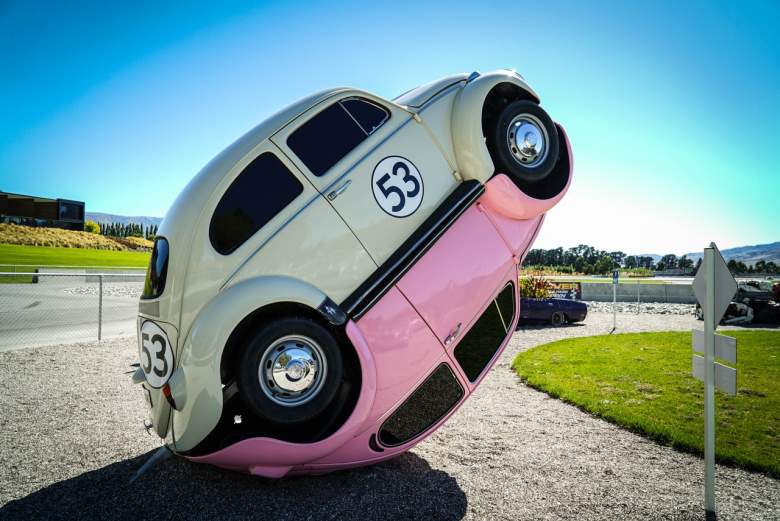 Arrowtown Gold Panning

Arrowtown, a delightfully charming and quirky gold rush village nestled below the beautiful peaks that surround the sparkling Arrow River. Hire your gold pans, and just two minutes walk down to the river bank, there is gold to be found.
Several places hire gold pans and will show you how to pan for gold. You may even find one has panning troughs ready so you can pan for gold without getting wet toes!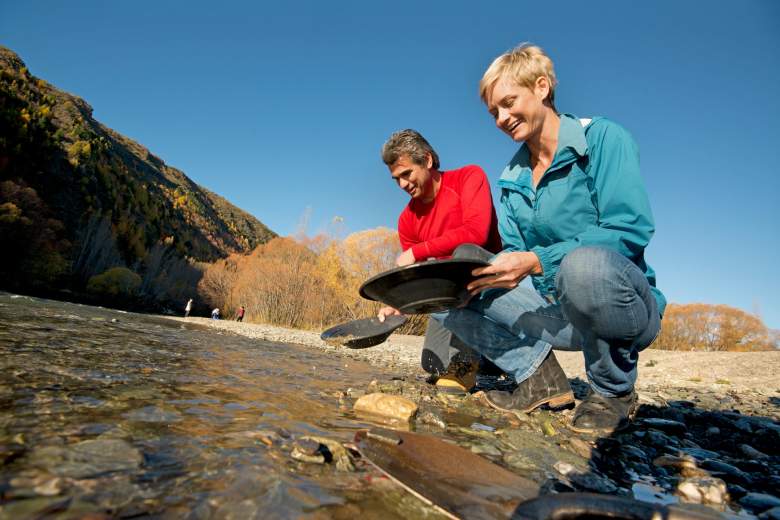 Shotover Jet

A unique combination of beauty and power, Shotover Jet blends pristine natural landscape with wall to wall canyon action from the moment you leave the jetty.
As the narrow canyon walls tower over you, the state-of-the-art jet boat is put through it's paces, riding the rapids and performing thrilling, gravity defying stunts within a hair's breadth of the awe-inspiring cliff faces.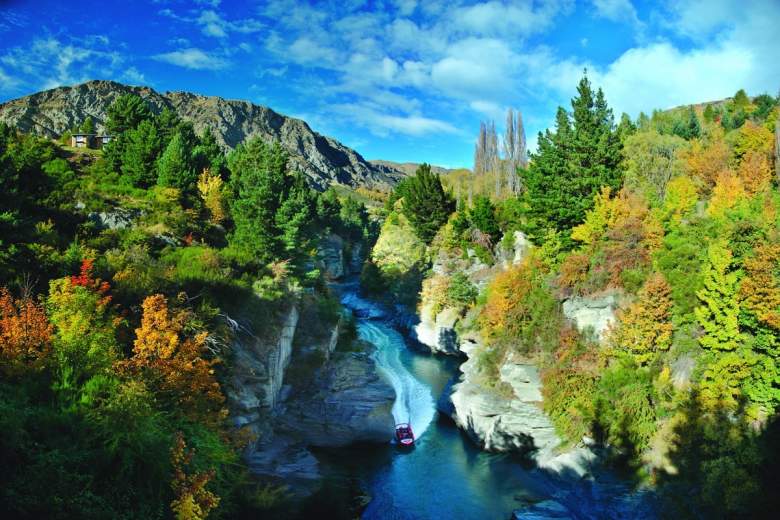 Skyline Gondola & Luge

Enjoy the iconic Skyline Gondola, enjoying stunning views as you take the thrilling ride on the steepest cable car lift in the Southern Hemisphere.
Take the driving seat with the gravity-fuelled Skyline Luge, as you take on over 1600 metres of banked corners, tunnels and dippers. Once is never enough!