5 days
Luxury Escapes
A journey of five days is recommended to relax, soak up the scenery and take in some top attractions along the way.
Day 1

Your 'Gold Class' itinerary starts in the 'Edinburgh of the South'
Larnach Castle and Gardens

Situated on the picturesque Otago Peninsula, Larnach Castle is one of New Zealand's premier visitor attractions.
Lovingly restored by the Barker Family, the Castle and surrounding grounds are at the heart of the Dunedin visitor experience. Larnach Castle offers: the castle experience, award winning gardens, luxury accommodation, event management and unique dining experiences.
Larnach Castle has received numerous national and international accolades.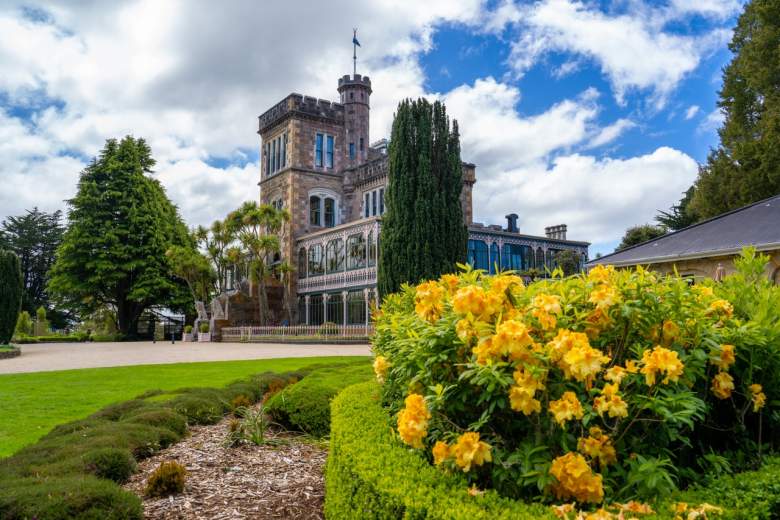 Olveston Historic Home

Olveston was built for Dunedin businessman, collector and philanthropist David Theomin, his wife Marie and their two children Edward and Dorothy, who used it as their family home from 1906 until 1966.
In 1967 Olveston Historic Home opened as a historic house museum, having been gifted to the City of Dunedin as a visitor attraction. This authentic and original historic home depicts the life of a wealthy merchant family in the early part of the twentieth century and showcases a family home of architectural and historical quality.
A veritable time capsule.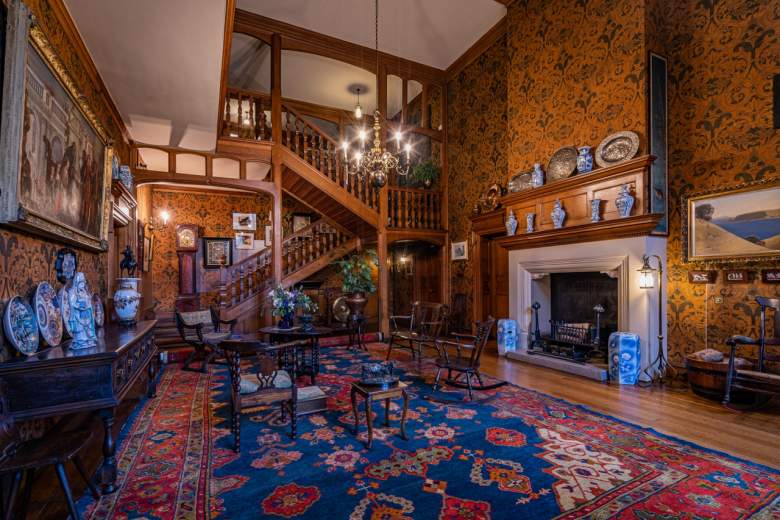 Discover Dunedin's boutique shops and Street Art Trail

Dunedin is known for its plethora of interesting and quirky local shops offering fashion shopping and many galleries, within walking distance of the Octagon.
Whilst strolling around the shops you can also experience over 30 vibrant, whimsical artworks by local and international artists on the Dunedin Street Art Trail.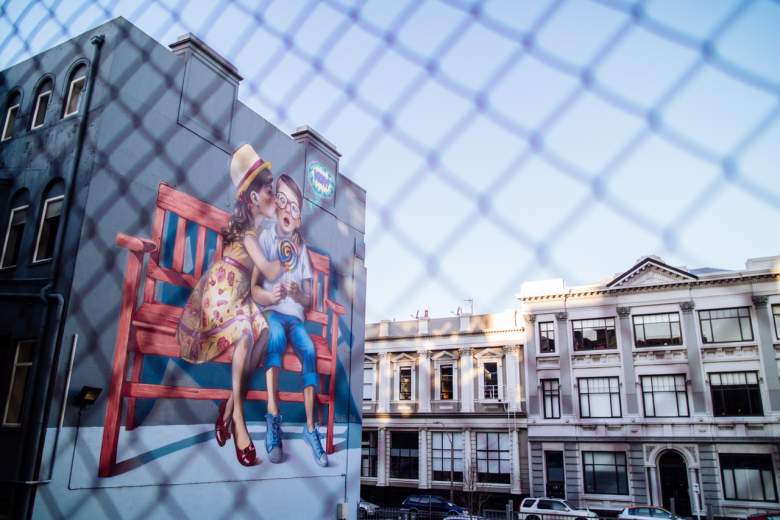 Day 2

Start your second day with breakfast in one of Dunedin's amazing cafes then hit the road. Explore some back country hidden gems and experience spectacular scenery and the 'big skies' of the rugged Otago high country tussock lands.
Lammermoor Distillery, Garden or 4WD Tour

Detour off the main touring route, out past Patearoa, towards the headwaters of the Taieri River.
Out here in this remote setting you will find Lammermoor Whisky & Gin Distillery a unique, proudly family owned farm distillery hand crafting New Zealand whisky and gin. One of the few distilleries to grow their own grain, malt, mash, ferment, distill and mature all on site.
While you are out in the countryside, take the opportunity to visit Clachanburn Gardens, a lush botanical oasis within the heat and dry of Central Otago.
Or, if you want to take it easy, leave your vehicle in Ranfurly and enjoy a 4WD tour of the Maniototo. Sit back, relax and explore the rugged hinterland with a local guide.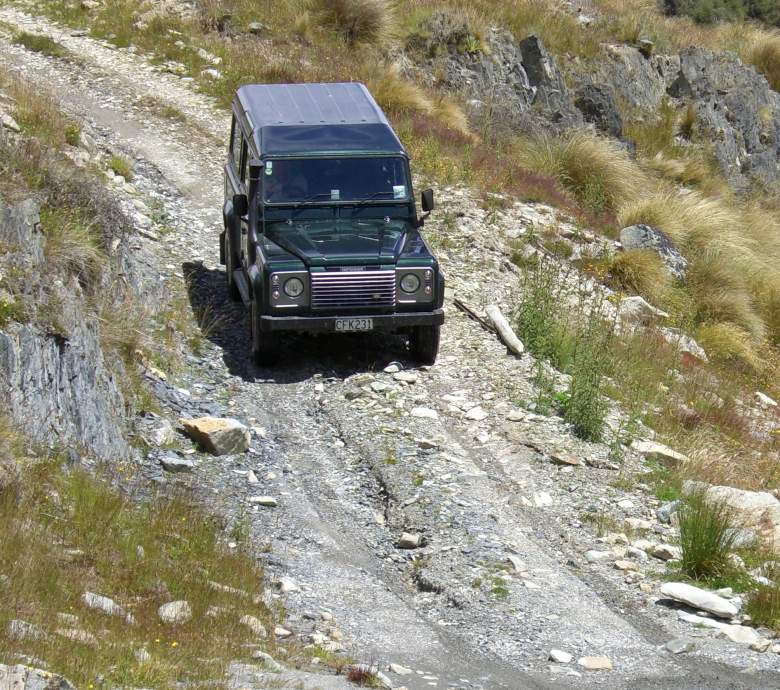 Stay at Shortlands Shed, Kyeburn

Spend the night 'glamping' on a 15,000 acre working high country sheep station, overlooking golden tussock hill country.
With a luxurious, stylish, moody interior oozing with atmosphere, comfortable outdoor furniture and wood-fired hot tub, Shortlands Sheds offer the perfect place to soak in the high country vibe.
Add to your experience by joining a voyage of discovery through the cosmos on a Naseby Night Sky Tour.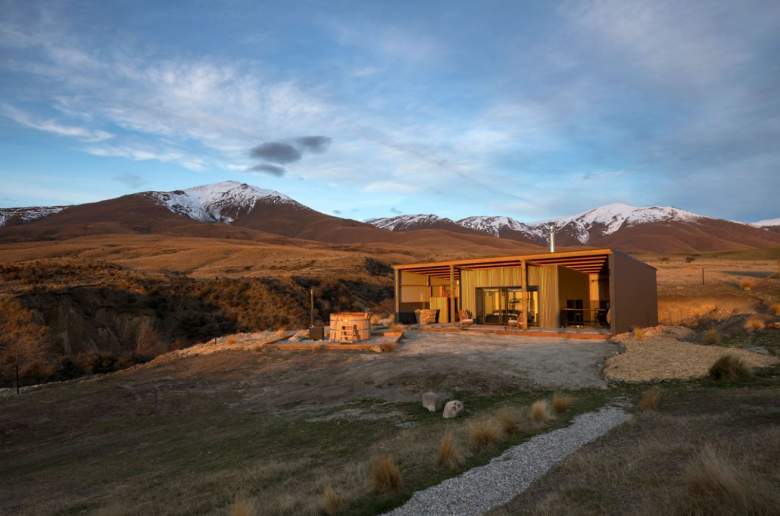 Day 3

If you can pull yourself away from the ultimate peace of Shortlands Station, take your time to explore the beautiful alpine village of nearby Naseby - the 'hidden treasure' of the Maniototo.
Maniototo Curling International, Naseby

If you have considered trying curling, but thought it looked too difficult, then it is time to think again!
Anyone can enjoy this unique game – it's not a matter of muscle power, just skill and strategy. At Maniototo Curling International it is easy to learn yet challenging to play and is fun for all ages and abilities.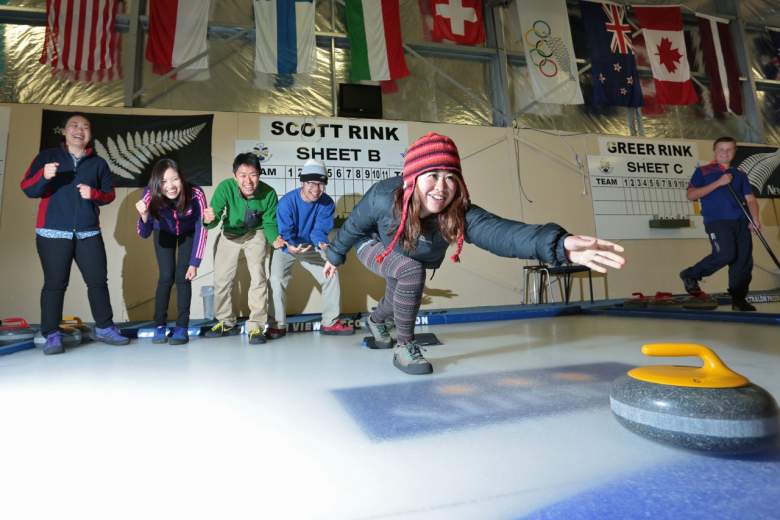 Pedal powered exploration of the Otago Central Rail Trail

The touring route parallels sections of the Otago Central Rail Trail on your way to Clyde.
With many entry and exit points to the trail and local operators who can help with bikes and shuttles, pick your section of the trail to ride. A favourite section is the Poolburn Gorge with its spectacular tunnels and viaducts.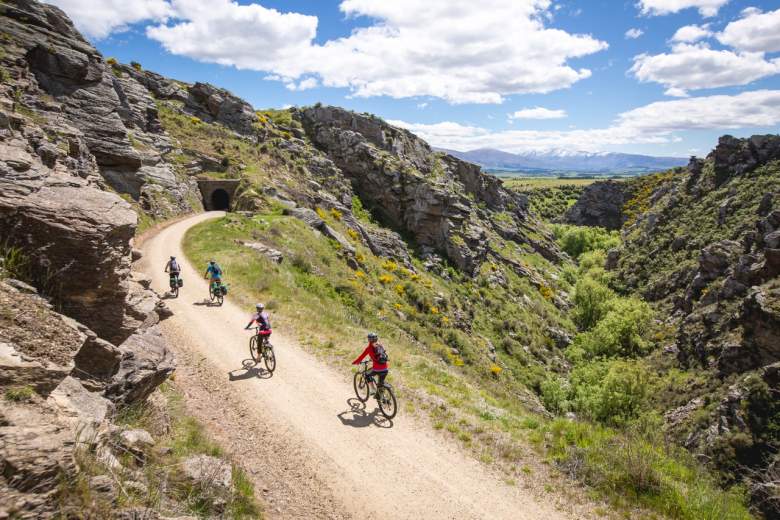 Stay in Historic Clyde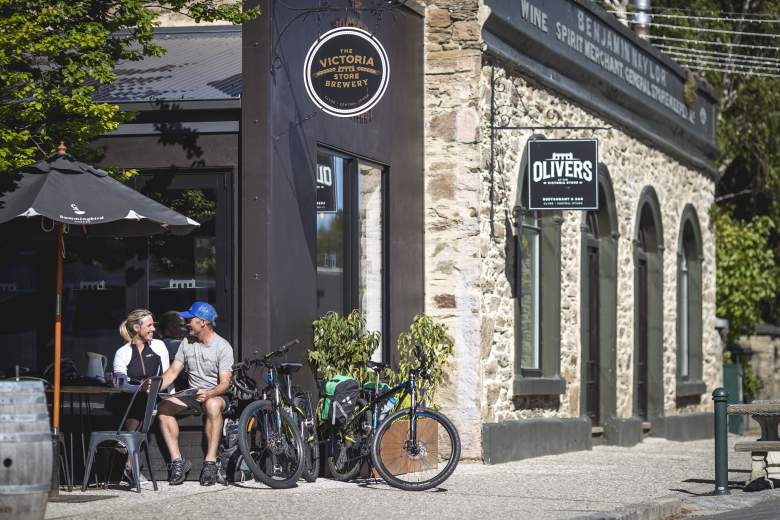 Day 4

Take the stunning drive through the Cromwell Gorge and the Kawarau Gorge to Queenstown, the Home of Adventure.
Heli Gold Wine Tour

Life is all about the journey, so why not arrive in style?
Enjoy an all-day tour of Central Otago's stunning vineyards by Helicopter and Jeep Wrangler.
This unique Heli Gold Wine Tour enables you to visit more of Central Otago's exclusive vineyards than ever before. Wind your way through the lakes and mountains of Central Otago before taking to the skies with the region's famed vineyards as your backdrop.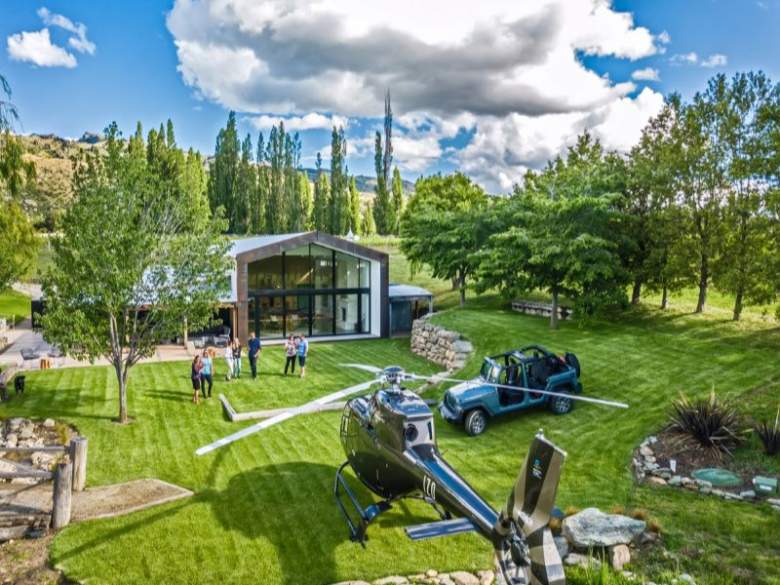 Radical U-Drive @ Highlands

If you ever wanted to find out what it is like to experience a world-class, purpose built race circuit then the Radical U-Drive at Highlands is for you!
Wind in your face, the sound of the engine speeding across the track and the feel of each curve you take, this is the ultimate in self-drive experiences!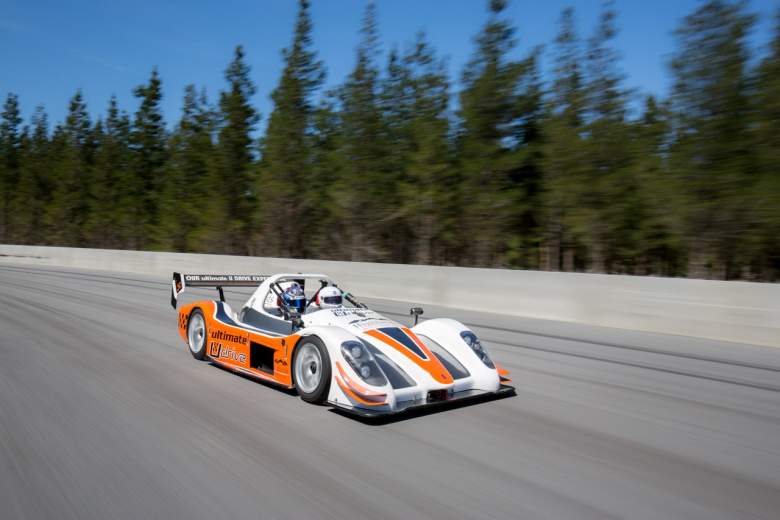 Queenstown Accommodation

Reward yourself for completing your road trip by staying a night in the Lodge At The Hills.
Lodge At The Hills is an exclusive use luxury lodge located on The Hills private golf course. A haven where guests are free to unwind, relax and indulge in experiences not normally accessible. Soak up the rich art, culture and breathtaking scenery and be totally pampered by an attentive team.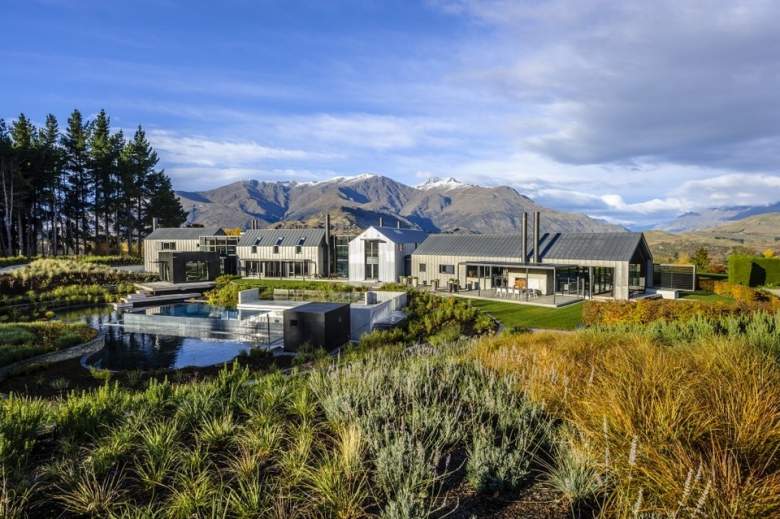 Day 5

Queenstown is one of New Zealand's most exciting destinations. Surrounded by towering mountains, positioned on the edge of Lake Wakatipu, Queenstown is a hub of adventure, thrumming with adrenaline and an omnipresent sense of fun.
Heliski Soho Basin

Soho Basin offers an awe-inspiring, personalised day out for intermediate to advanced skiers and boarders.
Experience an unspoiled playground where you can indulge in a unique backcountry experience much like heli-skiing yet more relaxed and social.
Enjoy free rein of over 1800 acres and more than 500 vertical metres of pristine high-country terrain. After a morning of exploration and riding, you will be treated to an Amisfield three-course lunch paired with Amisfield wines at the Alpine Hut.